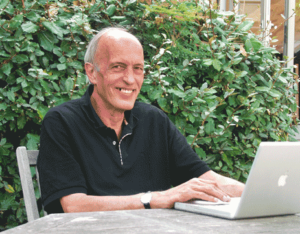 The Jean-Claude Laprie Award in Dependable Computing is awarded annually since 2012 by the IFIP Working Group 10.4 on Dependable Computing and Fault Tolerance in his honor. The award recognizes outstanding papers that have significantly influenced the theory and/or practice of Dependable Computing.
It takes the form of a memorial plaque presented to the author(s) at the Annual IEEE/IFIP International Conference on Dependable Systems and Networks (DSN).
Any paper relating to dependable and secure computing, and published at least 10 years prior to the award year (e.g., 2010 or earlier for the 2020 award) is eligible for the award.
The award seeks to recognize papers that have had a significant impact in the intervening years in one or more of the three following categories:
Technical/scientific research impact
Industrial/commercial product impact
Broad impact on the dependable computing community
Exceptionally, the award may be given to more than one paper.
Nominations are due on December 15, 2019. Award to be announced by Mid-April, 2020. They can be sent to Mootaz Elnozahy at mootaz@kaust.edu.sa. Make sure the words Jean-Claude Laprie Award are in the subject line.
Details about the award, the nomination process, and previous winners are available at http://jclaprie-award.dependability.org.
Winner of the 2020 Jean-Claude Laprie Award
For 2020, the Award Committee has unanimously decided to select the following paper:
Ateniese, G., Di Pietro, R., Mancini, L. V., Tsudik, G. Scalable and Efficient Provable Data Possession. In Proc. 4th Intl. Conf. on Security and Privacy in Communication Networks (SecureComm), Istanbul, Turkey (September 2008), Art. No.9, pp.1-10, https://doi.org/10.1145/1460877.1460889.
The Award Citation:
"Scalable and Efficient Provable Data Possession" by Giuseppe Ateniese, Roberto Di Pietro, Luigi V. Mancini, and Gene Tsudik established the basis for provable data possession based on highly-efficient symmetric key cryptography. The paper was seminal in allowing the outsourcing of dynamic data, i.e., by efficiently handling operations such as block modification, deletion, and append. This is the first solution to provide these properties and is still unsurpassed. The paper had a considerable impact on the field. In addition to the academic impact (1300+ citations), the proposed PDP method is at the core of the many solutions that remotely check data consistency (e.g., distributed databases, online social networks, remote data backup), and is finding its way in blockchain technologies. More broadly, the paper is instrumental in forming a bridge between the research communities on security and on dependable systems and networks. As Jean-Claude Laprie used to remind us, security is indeed one of the five fundamental attributes of dependability. For these reasons, the selection committee has unanimously selected this ground-breaking publication which is well-deserving of this award."
DSN-2020 Jean-Claude Laprie award Committee
Chair: Xavier Defago, Tokyo Institute of Technology, JP
Members:
Sonia Ben Mokhtar, LIRIS/CNRS, FR
António Casimiro, University of Lisbon, PT
Pascal Felber, University of Neuchâtel, CH
Yennun Huang, Academia Sinica, TW
Nobuyasu Kanekawa, Hitachi, Ltd., JP
Richard D. Schlichting, U.S. Naval Academy, US
Tatsuhiro Tsuchiya, Osaka University, JP